An arborist is someone who takes care of trees. He might run his own company, or have a job with a tree service, a public utility, a government agency, or any other employer whose work involves trees in some way.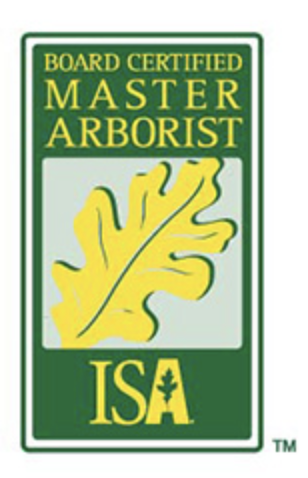 A Certified Arborist or Master Arborist is someone who has extensive education and field training, and has passed one or two a qualifying exams given by the International Society of Arboriculture (ISA). The ISA is a very large non-governmental membership organization that sets professional guidelines for arborists and other tree-related professionals.
Since there is no license required by many states (including Georgia) to perform tree work or consultations, the ISA certification tells you that you're working with someone who knows something about trees. Most Certified Arborists care about trees and want to do what's best for them.
Don't be afraid to ask for the arborist's certification number or to see his or her ISA certification card!