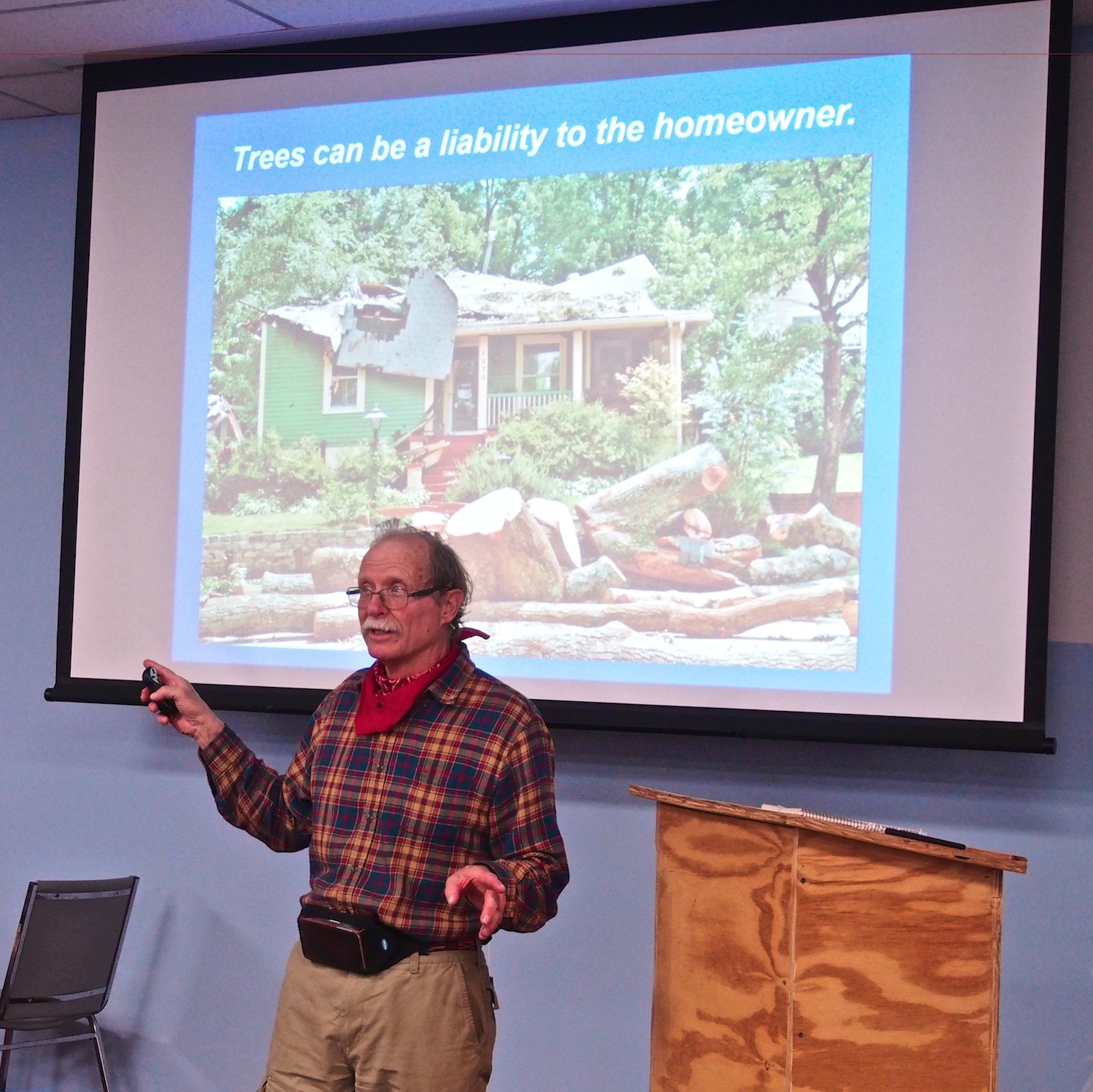 Garden clubs, civic and neighborhood associations, outdoor clubs -- many groups are interested in learning about trees. Most have never had the opportunity to learn from a Certified Arborist. Here are a couple of options for you.
Peter Jenkins and Neil Norton love to walk a forest trail or through a neighborhood park with interested observers. Our Certified Arborists will help you gain a new understanding of the trees you're seeing and some of the natural dynamics of the environment you're in.
Our lecture, called "How to Spot a Dangerous Tree," is a sure crowd-pleaser! Illustrated with images from years of work in the field, Peter Jenkins will keep you laughing while he gives a lively and very informative talk, and then he'll answer your questions.
Give us a call to schedule your group!